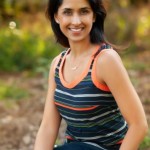 Good morning,
Did you miss it? Hit replay and grab a pen and paper, this may change your life. Please share with anyone who needs help.
We are closed this Friday and will re-open on Monday. We are here if you need us.
Three Summary Points from Webinar:
1. Acknowledge the process not the product – focus on how you show up in the world, what you value and what you want to contribute
2. Emotions are 'energy in motion' - there is not a 'good' or 'bad' emotion rather it's our judgement of them that makes them this way
3. Start listening to the story in your head. How many times do you use phrases like "me or I", "can't or should" - is there a way to gain perspective in the story you tell yourself?
Have a blessed week,
Dr. Alibhai, Family and Team
Stuart Chiropractic
Appointments: (604) 581-3411
Visit Website