It's been a busy start to 2018 for many.  Here are a few personal tips  to recover and stay ahead of the game.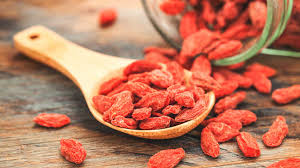 1. "Superfood" Goji berries (wolf berries) will help boost your immune system  – I try and eat a handful of these every day during the flu season.Kids love these!  My eldest son, Eshaan, enjoys the sweetness of them.  Can be purchased at most grocery stores in the organic section.
2. Vitamin D  – While it may seem obvious to take during the winter and flu season, its amazing how we forget the basics.  Liquid Vit D is more easily absorbed.
3.  Morning Pre-load your fluids. Start the day with a reserve.  I try and consume a cup of green tea followed by 1 litre of water in the first hour of waking.
4. Yes, it's rainy and cold, it's a challenge to get out, but plenty of research has shown that 15-20 min a day of fresh air has numerous therapeutic benefits for longevity and stress reduction.
 5. Achy, stiff and rounded shoulders? Try this new exercise on our you tube channel.
Here for you 100%,
Dr. Alibhai and Team