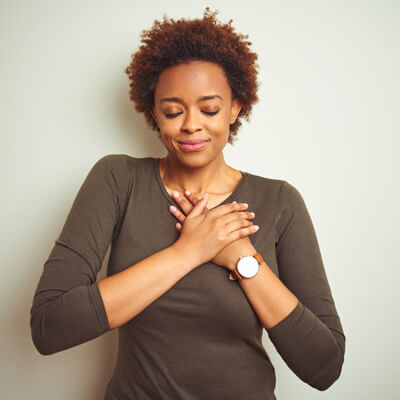 Stuart Chiropractic Reviews
What Our Surrey Patients Say
At Stuart Chiropractic we love when patients share with us their feedback and comments after chiropractic care. Please read our patient testimonials below to see what other people have achieved through their tailored treatment plans with us.
Share your stories too! Click here to send us your feedback so that we can help to spread the word about the benefits of natural Stuart Chiropractic care.
For more information, or to schedule an appointment contact us today.
---
Read our Reviews on Google and Facebook.
With over 150 FIVE star reviews on Google and over 20 FIVE star reviews on Facebook,
you'll want to click on these buttons to see what our patients have to say!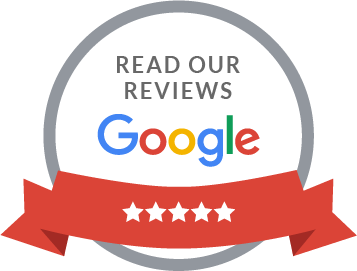 Exceeded My Expectations
Such an amazing clinic! From the staff upfront to Dr. Alibhai have exceeded my expectations. He really listens and then educates you on his findings and what to expect on the road to recovery. Would rate my experience overall 10 out of 5, seriously that good.
-Sandy M.
They have Snacks!
Very nice staff! On time and didn't make me wait long at all….found my bad spots quickly..hopeful they can fix my spine and issues:) They have teas and coffee and snacks if you're hungry. Cozy office.
-Elizabeth T.
Friendly, Courteous, Cheerful
Awesome staff, friendly, courteous, cheerful. I felt very comfortable. Lovely environment, clean, nicely decorated, lovely pictures. Was very impressed and would recommend this place to all my friends, family, clients. Lastly Dr Khalid is a brilliant doctor. Very kind, a good human being. I felt better with the first treatment. God bless him.
-Fatima J.
100% Satisfied
Loved the staff, very friendly and accommodating, very clean & up to date with modern equipment. Dr. Alibhai, was excellent, wish I would have changed chiropractors when he first started his practice. 100 % satisfied.
-Gerry M.
Friendly, Empathetic and Kind
Used to have Dr. Stuart as my physician, so returned to his office as I knew they had to be good for him to sell. I was proven correct because the entire staff was friendly, empathetic, and kind. They listened to my concerns, did testing to get complete picture and seem confident that they will be able to help alleviate my pain. As of now they are awaiting test results and my next appointment is already scheduled. They even came to my car and killed a spider after hearing me freaking out in the parking lot. I hate spiders so much. Look forward to working with them in the future.
-A.R.
Highly Recommend
I am so glad I chose Stuart Chiropractic.. Dr Alibhai and his staff, are wonderful…kind and compassionate people. His knowledge and care of clients goes above and beyond expectations. How many doctors do you know that will call you after your first treatment? I highly recommend Stuart Chiropractic to anyone who is looking for a chiropractor.
-V.B.
Patient-Focused Service
Amazing patient-focused Service. I was in the communications business before I retired and I recognize all the good public relations tactics!! And not just the service but the treatment -the first one made a huge difference.
-B.I.
Friendly and Inviting
Super friendly and very inviting environment. I really enjoyed how thorough the appointment was it was just unfortunate that the office hours don't work with my work schedule. As my schedule will be changing in the spring, I'm hoping my new schedule will allow me to visit this location for my chiropractic needs.
-C.B.
Informed and Confident
I walked in the clinic in pain. Getting no relief from previous practitioners. Even though it was my first initial visit, i left informed and very confident that my pain would go away. Very friendly and informative staff. I would definitely recommend this clinic to my family and friends.
-E.Y.
Recommend Without Hesitation
"The staff and Dr. Alibhai went out of their way to make me feel welcome, they were quick to respond to my questions and walked me through each procedure. I would recommend the clinic without hesitation."
-L.S.
Feel so much better already.
"The smiling encouraging Dr. Khalid and staff made me forget my pain and gave me confidence with all the detailed explanation."
-N.L.
Unforgettable Experience
You were my first visit to any Chiropractor. I must say I didn't know what to expect from the Staff and Dr. Alibhai. It was an experience that I will not forget. I am looking forward to the next many visits to help manage my aches and pains (especially the right shoulder) and spinal area. Dr. Alibhai is well versed and knowledgeable in his profession. Looking forward to a healthier life through Stuart Chiropractic clinic.
-Harvey C.
---
Stuart Chiropractic Reviews | (604) 581-3411