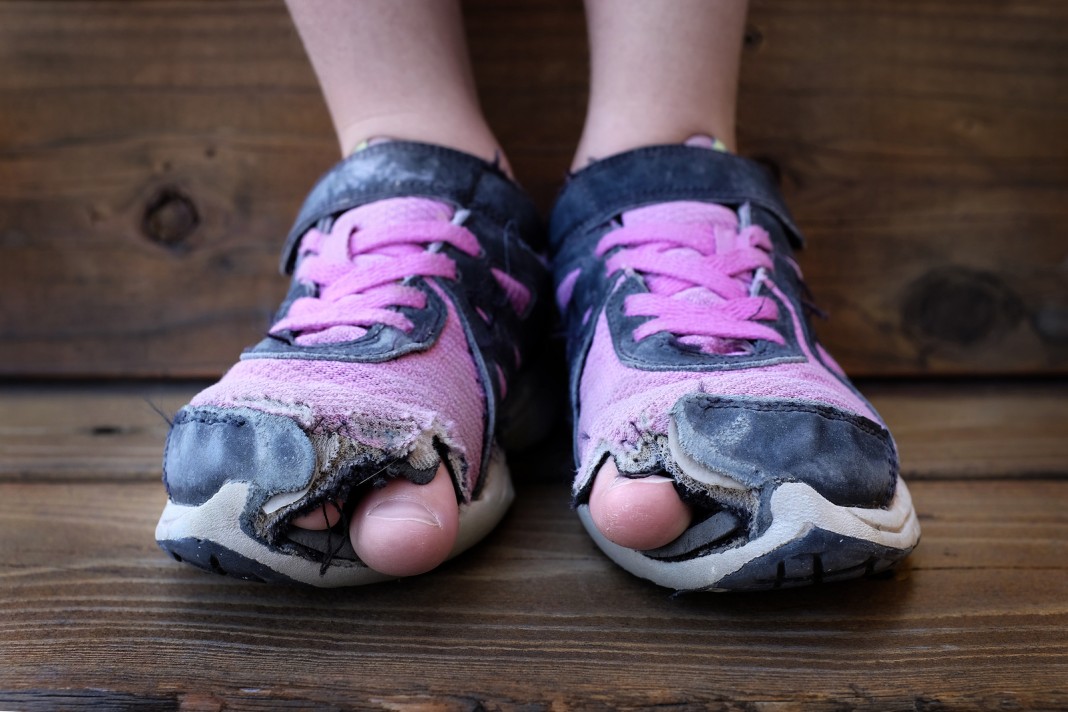 How to Determine if your Child Needs Orthotics
1   Observe the child's gait. By studying a few normal, relaxed paces, several abnormal gait findings can be distinguished. This can be identified by looking at the alignment of the foot with lower leg as your child walks.
2   Knee to foot alignment. Look at the lower legs of the child from the front. Mentally drop a straight line down from the mid-point of each kneecap to the foot. This imaginary plumb line should strike the foot over the first two toes (metatarsals). If the knees point out or in when the feet are straight ahead, or if there is a value angulation (knock-knees), a red flag is raised.
3   Is the Achilles tendon straight? When you see a childs heel cord bowing inward, you have a red flag that indicates probable instability of the calcaneus. When the heel does not align with the Achilles tendon, the child will develop into an overpronator, and this biomechanical fault will interfere with knee, hip and spinal function over the decades.
4   Check the inner arches. If you cannot get your finger under the Inner (medial)  arch, the child is not developing normal arches.
5   Perform a "toe-raise." If there is a lack of development of the inner (medial) arch, ask the child to do a toe raise. By standing up on the toes, the plantar fascia is put under tension, creating a temporary arch in patients with a flexible flat foot. If the foot remains flat (or becomes convex) in this position, it is likely that the child has a rigid flat foot.
6   Check for recurring misalignments (subluxations). In older children, recurring subluxation patterns can be a sign of instability beginning in the feet. Finding and correcting pelvic and spinal subluxations will influence the long term health of the child.
7   Look at the shoes. Take a brief moment to inspect the wear pattern on the child's shoes. Look to see if there are asymmetrical wear patterns present, either at the heels or in the upper, softer portions of the shoes. Asymmetrical wear patterns indicate biomechanical imbalances that can result in muscular imbalances and ultimately, injuries. The long-term ramifications of structural imbalances are degenerative changes.
When are Custom Orthotics Necessary?
Children do not usually need custom-made orthotics until about the age of six years old. If at that point a child is still not developing a normal arch, or if toe-in persists, orthotics may be needed. This is particularly true when the child is involved in athletics and sports activities. In these cases, custom-made support of the arches can significantly improve gait and running performance. Parents will need to be informed of the need to regularly refit the orthotics, as the child's foot grows.