What gives you higher self esteem, better mood, lower fear, improved breathing and better able to deal with stress?
Your posture! A recent study showed that having an upright posture vs. being slouched significantly improved these areas of health.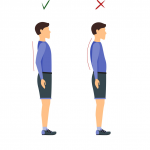 Don't believe me? Here is the science gem video.  It has tips for kids and adults.  Watch it with your family! Learn one thing and put it into practice!
Having proper moving and aligned spinal joints is not just important for pain. It's important for a healthy life. 
It all starts with early education. We know that if children develop neck pain and headaches they're more likely to have it when they're an adult. A child in pain is more likely to become an adult in pain. Together we can make impact on a younger generation. 
Should I wait till I get a pain?  It's kind of like a cavity in your tooth, the problem is there but you don't have the tooth ache yet. Better to get it checked!
Spring break is an opportunity many parents take to get a check up. Consider having your baby, child or teenager checked by a chiropractor. We can determine if they need care and if they do, they typically respond very quickly.
Have a blessed day!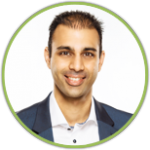 Dr. Khalid Alibhai
Stuart Chiropractic
Appointments: (604) 581-3411