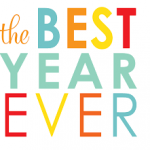 While life at times can seem like driving a car uphill, the reality is we can't coast uphill.  If you're willing and ready, let's shift to another gear and make 2019 your best year ever. 
All growth in our lives happens during periods of discomfort and pain, just like hitting the gym, its the last reps that prove most beneficial. 
What in your life and health do you need to take action on right now? Is it more sleep, healthier eating, 10 min of mediation in the morning, a new job, a standing desk at work, pushing your self harder when exercising, no screen time before bed, 12 hours between dinner and breakfast, No complaining, or simply living in a state of gratitude? Can you think of anymore?
Let's make this year better than the last, to do that, we must do something different, radically different, and that means making the changes that will make us uncomfortable. There is no better time than NOW to say this isn't right, I need to make a change. 
Share with us your wins, the small and big ones. We can celebrate them all!
Watch out for even more valuable video content on our instagram. 
Thank you for your trust over the years,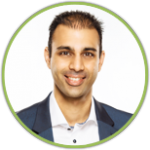 Dr. Alibhai
Stuart Chiropractic
Appointments: (604) 581-3411
Visit Site