Auto Injury Treatment at Stuart Chiropractic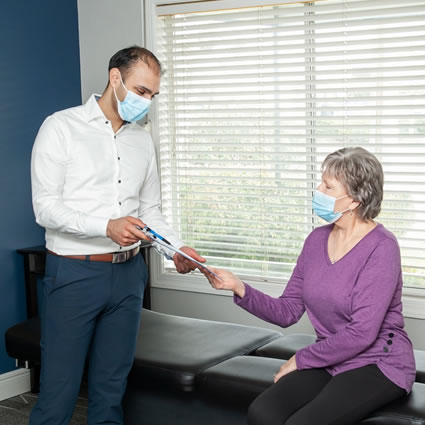 Injured in a car accident and is experiencing paon as a result of the accident? Stuart Chiropractic is an ICBC approved treatment centre for individuals involved in motor vehicle accidents. Under this program, ICBC pays the chiropractor directly. This creates a stress free environment so the patient can focus on his/her recovery and eliminates barriers to care.
We want you to know that we're here for you, and regularly see patients who'd like to get their life and health back on track when they're left with injuries after a crash.
Getting your body checked is one of the best things you can do to ensure any problems are caught before they cause greater issues in the spine and body as a whole. Chiropractic is designed to make your body work better, not just address back or neck problem–even though those are two common auto accident injuries!
At Stuart Chiropractic, we'll provide a thorough examination and learn about your accident before recommending care–we'll always keep your best interest at heart. We'll let you know whether or not you're a candidate, and if not, will certainly refer you to someone who can help.
A therapy plan will be developed for you specific to your needs, and will likely include focused, gentle and effective adjustments with the science-backed Activator tool. This tool gently aligns your spine without the need for popping or cracking, allowing patients to relax and recover, getting you relief as fast as you can, and get you back to what you love doing through exercise therapy.
Frequently Asked Questions
Will you handle ICBC claims on my behalf?
Yes! We're happy to process ICBC claims for you.
It's difficult to say until we see you in the practice. Some patients feel better after just a visit or two, while others may require months of care for chronic issues. Rest assured, we'll always put your needs first and provide you with the focused care your body needs to thrive and recover.
Schedule Your Visit Today
We'd love to speak with you and help you get back to living the life you love after an auto accident. Whether you've undergone a crash recently or have been battling chronic pain for years due to an injury, we're here for you.
Contact us today to learn more and jump-start your path to healing.
CONTACT US
---
Auto Injury Treatment Surrey BC | (604) 581-3411