Help Your Inflammation, Mood and Wellness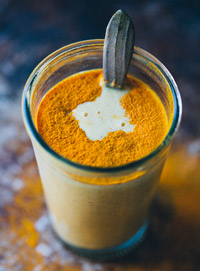 Dr. Alibhai's family night time soother: The most powerful natural anti-inflamatory & mood booster on this planet. Add crushed black pepper and it's power multiples by 300x.
Look for" Curcumin Longa", 1/4 teaspoon daily with warm milk, honey & black pepper!
Yes it is that simple!