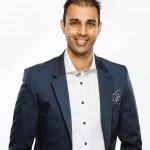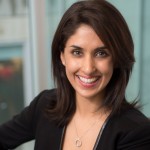 Shahana and I made a short list of products and exercises that have helped us heal and can't live without. You deserve to look and feel great. Here are 6 things with places to purchase or checkout. Yes, a kitchen appliance made the list.
1.  STX lacrosse ball.  Use this to roll out different tension points in the body. Found here on amazon here is our exercise sheet. 
2. Headspace:  A meditation app, you only need 10 min a day. Has everything to manage Anxiety, Stress, Performance, Focus, Pain and more.  Free 10 day trial.  Listen to Dr. Shahana's talk on Managing Stress here
3. Rumble Roller  - Stretches muscle and soft tissue in multiple directions, increases flexibility and decrease pain. Found on amazon
4. Gut Healing Bone Broth   the first shelf-stable (never frozen) bone broth that uses 100-percent grass-fed, organically grazed animals. Kettle & Fire is slow-simmered for 20+ hours so the bone broth is packed with collagen — 19 times more than its closest competitor — and other key proteins and amino acids. Lowest prices seem to be from this site Vitacost
5.  Morning Puerh Tea – Phytonurtients and Antioxidants tea.   Drink Instead of Coffee and without the crash. Available at Davids Tea. Here is more info at Tim Ferri;s Site 
6. Instapot for a busy Family – 7 Kitchen appliances in 1. We have gifted this many times to family and friends. It's become a staple kitchen appliance in our house here is the amazon link.
Here for you 100%,
Drs. Khalid and Shahana Alibhai