Food Bank donations keep coming in! Many have asked if they can donate next week and we happily will extended it to Oct. 22nd! We appreciate the support.
Here are some tips and tools from the week that have helped our family and team.
1. Buns of Steel: Iv been searching for an all levels standing glute exercise that will get the get those bum muscles stronger and yes toned up as well! Have activated glutes is critical to having a resilient and strong body. Here is the skater exercise.
2. Have you ever heard of "BQ" - otherwise known as body quotient or your body's intelligence. Your body intelligence is tuning into how your body reacts in certain situations and paying close attention to this. What's your posture like when you're stressed? Hows you're breathing?  It's easy to 'override' our body when our mind wants us to push forward. How can we listen more to our bodies and the signals it sends us?
3. Overwhelmed? Pent up with high emotions of anger/fear in the moment? Get back in control. This breathing technique: Two quick breathes through your nose and one through your mouth, calms you down after only two cycles. This worked for me when my emotions got the best of me when trying to get the kids into the car!
4. Quote to Reflect on: Be like water, my friend. – Bruce Lee.
5. World Spine Day is Saturday Oct. 16th: Your spine protects your central nervous system (spinal cord), having a flexible spine and strong supporting muscles is going to protect it in the long run. Where can you squeeze in some extra time to care for it? Pair it with something you are already doing, watching tv, brushing your teeth, listen to an audio book as you walk etc.
Have a blessed weekend,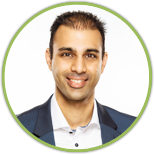 Dr. Alibhai, Family and Team
Stuart Chiropractic
Appointments: (604) 581-3411
Visit Website