Good morning!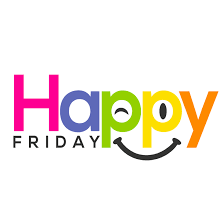 Here are some tips and tools from the week that have helped us.

1. Purchase: Our eldest enjoys his food when it's crispy. He's certainly been the most challenging to feed! We purchased this air fryer. You can make crispy chicken, fries, zucchini sticks all crunchy without frying. So far so good!

2. Recipe: Triple Chocolate Olive Oil Brownies. Shahana got me hooked on these. She cut out the coconut sugar and it still tastes amazing. You just can't go wrong!

3. One Word: Grateful for everyone sharing their stories and words for 2021. Did a word choose you for 2021? Re-read our blog post and get inspired to make 2021 a success for you! Look forward to hearing from you.

4. Work from Home Guide: With many working from home, it can be challenging. Remember to get out of those "jammies" and "dress for success" and don't turn your spine into a banana!

5. Quote: There is no failure – Only feedback. – Robert Allen

Have a blessed weekend.