Hey everyone,
Food Bank: We are overwhelmed by the donations. Together we can smash this goal of 500 lbs of food and make an impact. The Surrey Food Bank will pick up all donations on December 16th.
Here are some tips and tools from the week that have helped us.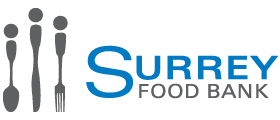 1. Check up from the neck up: How often do we have the same thought over and over again? It's usually not a healthy thought. Stop and ask yourself: Is this thought useful or useless? Perseverating on the fear of catching COVID is clearly not useful; working on the things you can control is.
2. Opportunity: 2020 isn't over, we still have a chance to make it great. While it's been challenging and heartbreaking for many, we can still open our hearts and minds and celebrate the small and bigs wins from the year. This mindset surely will catapult you into 2021.
3. Micro-breaks: We all want to power through our day. What if 20 minutes of fresh air or getting up every 30 minutes, left you feeling more energized and focused at the end of the day. Would you make better decisions and be more productive? You will only know if you try.
4. Quote: "Once you choose hope, anything is possible" – Christopher Reeve
5. X-mas Gift: If you found yourself stressing about Christmas gifts like I was, a little perspective will remind us about what truly matters.
Have a blessed weekend.
Be safe and be well,
Dr. Alibhai, Family and Team
Stuart Chiropractic
Appointments: (604) 581-3411
Visit Website