As many of you know my story from our 2017 Connect 4 Health Event, I severely injured my back over 5 years ago. I had terrible nerve pain down my legs and I struggled with it for years, even seeing a surgeon that said he couldn't help me. At some points it was so bad that I had to lay down in my office between patients.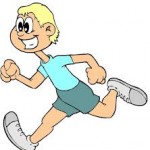 Just two weeks ago, I went for my first pain free run in 5 years. It was a huge win, then I noticed my knees started hurting so bad, it was painful climbing the stairs. Why Im telling you this is that it was a reminder success is never straight line up, whatever you are healing from, striving for or simply parenting, it is normal for it to be a struggle. Setbacks are merely opportunities for you to readjust. When the fear creeps in and it will, squash that limiting thought and embrace the "process" of achieving your goal.
Do you want to learn more about what I did to heal? Watch the talk and enjoy the other videos from Dr. Shahana Alibhai on how to manage stress and anxiety in your life.
If you are struggling and need answers we are here to help find a solution.
Have a blessed weekend!
Sincerely,
Your Surrey Chiropractor
Dr. Alibhai, Family and Team
Stuart Chiropractic
Appointments: (604) 581-3411
Visit Website